The Molson family and Molson Coors donate $3.5 million to Campus Montréal
March 27, 2015
The Molson family and the Molson Coors Brewing Company have pledged $3.5 million to Campus Montréal, the vast fundraising campaign conducted jointly by HEC Montréal, Polytechnique Montréal and the Université de Montréal (UdeM).
Of this amount, $2 million will go to the Université de Montréal's Carabins Excellence in Sports Program, $660,000 to HEC Montréal to support the Institut québécois pour les familles en affaires, and $500,000 to the health and sports performance laboratory at the UdeM kinesiology clinic.
More specifically, this generous gift will:
help to consolidate and improve the academic, sports and medical assistance for student athletes from the three institutions;
contribute to studying issues revolving around continuity and challenges in remaining up to date for family businesses in their firms' succession planning, governance, management and development;
make it possible to acquire scientific equipment for evaluating athletes' different physical and cognitive abilities, train future kinesiologists and award scholarships to students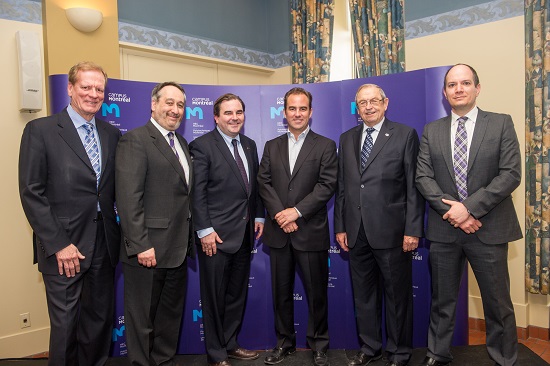 Guy Fréchette, member of the HEC Montréal Board of Directors, Chair of the Board of the HEC Montréal Foundation and company director; Michel Patry, Director, HEC Montréal; Andrew Molson, Chairman, RES PUBLICA and Vice-Chairman, Board of the Molson Coors Brewing Company; Geoff Molson, President and CEO, Club de hockey Canadien, Bell Centre and evenko; Jacques Deschênes, Honorary President, Chair of the Board, Groupe Deschênes Inc.; Luis Cisneros, Director, Institute for Entrepreneurship National Bank | HEC Montréal and Associate Professor (Management), HEC Montréal. 
Photo: James Hajjar - Photographe