MS1 fr-ca
MS2 Professor
MS3 Professeure titulaire
MS4 Professeure titulaire

Ekaterina Turkina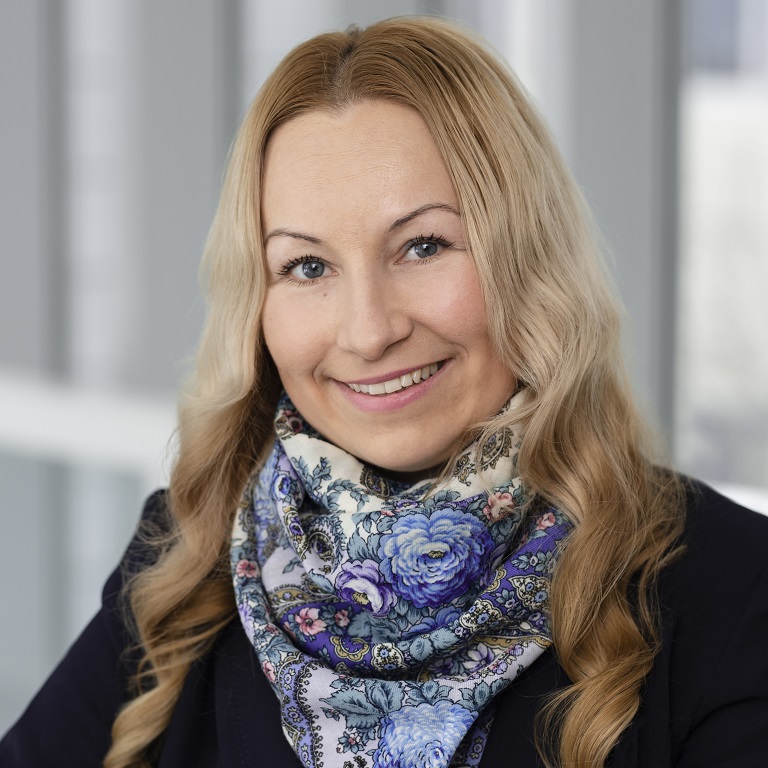 Formation
Ph. D. (Public and International Affairs), University of Pittsburgh
Graduate Certificate (European Studies), University of Pittsburgh
M.A. (Public and International Affairs), University of Pittsburgh
M.S., Ryazan State University
B.A., Ryazan State University
Expertise
Analyse de réseaux
Analyse de complexité économique
Réseaux transfrontaliers d'entreprises
Grappes industrielles
Contexte politique
Cette sélection de publications couvre les 5 dernières années.
+
Articles de revues (30)
et al.; « The impact of institutional interactions on cluster response to innovation: The case of Montreal and neural machine translation », Canadian Journal of Administrative Sciences, 2023 (statut : en ligne).
TURKINA, Ekaterina et al.; « Industrial Competitiveness and FDI Opportunities in the Metropolitan Periphery - Product Space Network Analysis of Laval, Canada », Management international, 2022 (statut : accepté).
+
Chapitres de livres (7)
WANG, Yihan, TURKINA, Ekaterina, VAN ASSCHE, Ari; « Value Chain Position and Network Centrality: Evidence from China's Aerospace Industry », Entrepreneurship, Organizational Change and Employment Management, Nanjing University, 2017, p. 354-365.
Cette sélection de prix et distinctions couvre les 5 dernières années.
TURKINA, Ekaterina
Prix de recherche Chenelière Éducation/Gaëtan Morin 2019, Ce prix souligne l'excellence en ce qui a trait aux publications scientifiques et professionnelles d'un professeur agrégé de HEC Montréal, au cours des trois dernières années., HEC Montréal, 2019
Cette sélection d'activités d'encadrement couvre les 5 dernières années.
+
Direction de projets supervisés – maîtrise en sciences de la gestion (40)
Analyzing network evolution and actor centrality in the space industry: a network analysis and mixed-effects model , par Stefano Braito
Mars 2023
The impact of R&D partners' localization on clusters' innovation efforts and resilience in satellite regions: the case of Laval, Canada , par Eva Payen
Novembre 2022
Assurance prêt hypothécaire - Banque Nationale Assurances , par Martin Houde-Bergeron
Août 2022
La COVID-19 et les projets d'innovation de villes innovantes , par Vanessa Badibabungi
Août 2022
En codirection avec : VAN ASSCHE, Ari
La vie des projets dans la grappe aérospatiale de Montréal : Étude de 3 grands projets au sein de la grappe, et des relations qui en découlent entre les acteurs , par Amaury Benoist
Août 2022
En codirection avec : VAN ASSCHE, Ari
Analyse exploratoire du réseau canadien de collaboration institutionnelle en intelligence artificielle , par Ayoub Bandariya
Août 2022
En codirection avec : VAN ASSCHE, Ari
The sale of Element AI as a representation of Canada's AI commercialization problem: a teaching case , par Ronny Al Nosir
Mai 2022
Analyse des enjeux de développement et de la pertinence de l'industrie serricole dans le cadre de l'augmentation de l'autonomie alimentaire du Québec , par Alexis Braun-Boissonnault
Mars 2022
Les stratégies d'internationalisation des solutions cyber de Thales , par Ambre Lépinay
Mars 2022
En codirection avec : VAN ASSCHE, Ari
La grappe Aéro Montréal: étude de cas , par Lilia Benbelaid
Mars 2022
The impact of collaborations on clusters' innovation in satellite regions: the case of Laval , par Serena Foini
Janvier 2022
Quelles sont les opportunités au sein de la catégorie du HMR postpandémie au Québec? Le cas de Agropur , par Ghita Massaki
Novembre 2021
Diagnostic des défis vécus par les entreprises en démarrage de l'industrie numérique à Montréal , par Ann-Sophie Lagueux
Novembre 2021
Building and the future of the emerging knowledge-intensive industrial cluster under the Covid-19 and global online trending: an analysis of AI industrial cluster in Vancouver , par Tengjin Gao
Septembre 2021
Develop an International Network of Qualified Supplier's at BRIDGR Group , par Kiana Zolfaghari
Septembre 2021
Impression 3D au Québec : des pistes de réflexion pour un développement socialement équitable et écologiquement soutenable , par Loïcia-Ludivine Ngoma
Septembre 2021
Impact of transformational leadership in a global crisis , par Saaniya Pandit
Mai 2021
The Branding and Marketing activities of Niche Fragrance Brands in China , par Shiyi Tang
Mars 2021
Optimizing strategic and production processes in the private jets industry. A case study from Bombardier, Canada , par Valentina Bisi
Mars 2021
A Social Network Analysis of AI Clusters in Edmonton, Toronto and Vancouver , par Amogh Kumar
Janvier 2021
Technology disruption in Healthcare: The case of Philips' acquisitions to contrast the competitive rivalry of hi-tech companies , par Sofia Angeloni
Janvier 2021
The impact of COVID-19 on airlines: A multiple case study of Flybe and Air Canada , par Martina Wendy Roseline Ouedraogo
Janvier 2021
School of artificial intelligence in healthcare: the European opportunity , par Camille Zimmer
Novembre 2020
Union contre la COVID-19 : les collaborations au sein de la grappe d'intelligence artificielle à Montréal , par Camille Dupont
Novembre 2020
Le rôle du Ministère des Relations internationales et de la Francophonie dans le contexte de la pandémie de COVID-19 pour favoriser la résilience du gouvernement du Québec , par Walid Tannouri
Novembre 2020
How to manage the diverse team in the trend of globalization - Taking the example of company in Automotive Industry , par Siying Lu
Septembre 2020
Quel est le processus méthodologique de recherche et de sensibilisation de prospects à l'international d'une firme de consultation privée en développement économique ? L'exemple de CIDEP , par Eve Eilles
Septembre 2020
L'importance de la considération des impacts de la localisation corporative sur les indicateurs RH : une revue systématique de littérature , par Gabriel Nadeau
Mai 2020
International Market Selection in the eco-friendly food industry: Case study of À dévorer, eco-friendly kit meals , par Alexia Latat
Mai 2020
Internationalisation de la Banque Nationale du Canada au Cambodge , par Alexandre Sergerie
Janvier 2020
Comment les PME des industries émergentes s'internationalisent- elles ? Le cas des technologies vertes au Québec , par Baptiste Bruggeman
Janvier 2020
Case Study: Oreo in China , par Adriana Quiroz Carrillo
Novembre 2019
Analyse de marchés pour l'internationalisation de la Banque Nationale du Canada en Asie du Sud-Est , par Corinne Guimont
Novembre 2019
Internationalisation of Quebec SMEs to the United States , par Dina Mansour
Septembre 2019
Études de cas: Les Résidences Fayel, PME nigérienne , par Nabil Ibrahim Manzo
Septembre 2019
Cirque Éloize: La question chinoise , par Jordanne Gohier Leroux
Mai 2019
Les grappes industrielles: La grappe de la mode à Montréal et à Paris , par Emilie Kuroczycki
Septembre 2018
Comment les grappes industrielles contribuent-elles à la compétitivité dans l'industrie des TIC? , par Aldjouma Ouattara
Mai 2018
Les firmes de consultation en développement économique agissant à titre de levier pour l'attraction des investissements directs à l'étranger: le cas de CIDEP , par Matthieu Garaffini
Mars 2018
Les institutions gouvernementales dans leur rôle de facilitateur à l'internationalisation : le cas de la Délégation générale du Québec à New York , par Marc-Antoine Joyal
Septembre 2017
Automne 2023
Hiver 2023
Automne 2022
Automne 2021