March 17, 2020
"I block off time throughout the year to reassess the options available to me to continue my professional growth."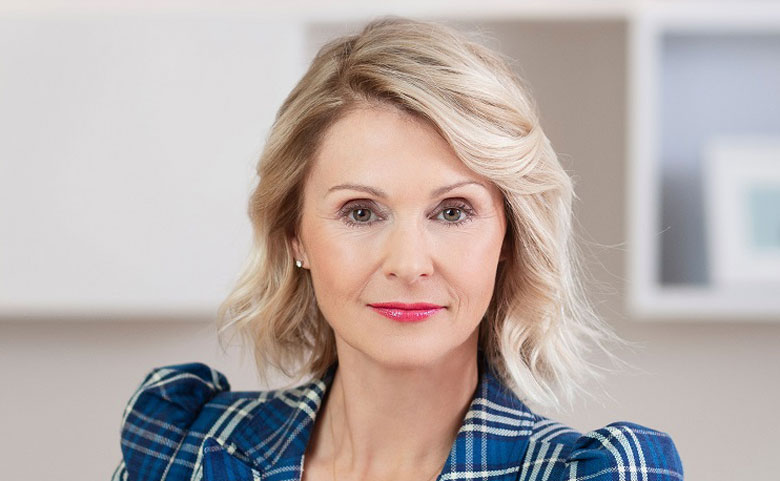 Geneviève Biron, HEC Montréal 1997, has been the President and CEO of the Biron Health Group, a leading provider of healthcare services in Quebec, since 2014. The company was founded by her father, Denis Biron, in 1952. Geneviève's career trajectory and entrepreneurial drive are impressive. She is a long-time donor to the HEC Montréal Foundation. She completed her degree here part-time during the evenings while she worked for the family business during the day. So HEC Montréal is a place that is very important to her. She sat down with us to discuss her plans, the challenges she has overcome and her dreams for the future of Biron, which was recently named by Deloitte as one of Canada's Best Managed Companies for the fourth year in a row.
What does HEC MontrÉal mean to you?
HEC Montréal is a prestigious institution and an important part of Montreal. I'm very proud to call it my alma mater. I was fortunate to be able to do my degree here. It was important time in my life. It was the springboard for the rest of my career and the spark that eventually led to so much more.
Do you have any stories to share with us about your time as a student?
I was fortunate to have studied at both campuses: Decelles and Côte-Sainte-Catherine. The first time I saw the new classrooms in that big, bright new building, I was blown away.
You became the CEO of your family business like your older sister before you (Ève-Lyne Biron, HEC Montréal 1996). What was the hardest part of the transition?
There were actually several, but on a personal level my biggest challenge was, and continues to be, finding a moment to take a step back, re-examine how I go about things, make adjustments and reorganize my time so I can focus on my growth and the growth of the company.
When you were doing your degree, did you have another job in mind, or was working for the family business always the plan?
My two sisters and I were given the chance to work at the family company. It was our parents' dream to have us take over one day. We started learning the ropes during our teen years, working as couriers, assistants and other entry-level jobs. These experiences make all the difference in the kinds of decisions I make now. I'd go so far as to say it's what keeps me from making minor mistakes because I know the ins and outs of how the company operates at each level. I can understand how someone who does a given job might feel, which makes me more empathetic about how certain changes affect people.
If you had one piece of advice to give to a woman with C-suite ambitions, what would it be?
I'll tell her to go full steam ahead. I had to really work on my self-confidence. I still do. And a lack of confidence often holds you back from taking on more responsibilities because you're worried about what others think of you. You have to be careful about people's negative mindsets, even the people who have your best interests at heart. It can really undermine your ability to see the big picture.
Have you given much thought to who will take over the reins once you step down?
Two of my nieces, who are in their twenties, are currently working at Biron. They're doing the same thing my sisters and I did back in the day: learning the business from the ground up. They're both extremely talented. We'll see where that goes, but I'm very happy they're interested in the company their grandfather founded.
What is your wildest dream for yourself or your career?
Personally, I'd love to get the opportunity to live in lots of different cities around the world. If I could spend 10 weeks in one place and then 10 weeks in another and just keep going like that. It would be amazing. Professionally speaking, I think my dream is really to keep the company growing and sustainable for the long term.