January 18, 2021
After more than 15 years at the Caisse de dépôt et placement du Québec, Macky Tall (HEC Montréal 1990) has joined The Carlyle Group, one of the world's most prominent private equity firms, where he will co-chair the Infrastructure Group. A new challenge that this team player par excellence, whose trademark calm and composure have gotten him through many ups and downs, will undoubtedly relish.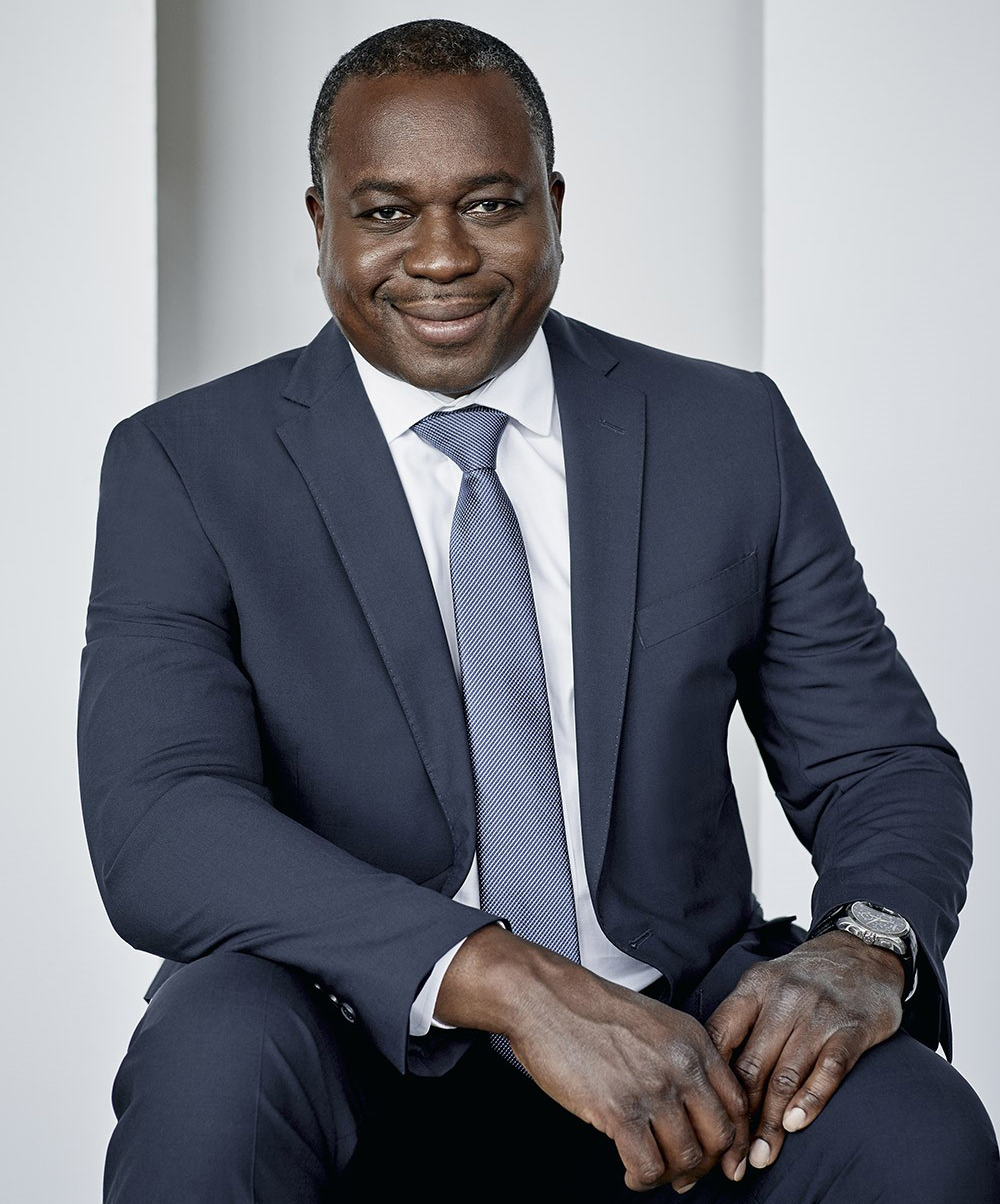 Photo credit : CDPQ
His career has been punctuated by one stellar achievement after another. The one he is most proud of is the Réseau express métropolitain (REM) project, which will have a positive impact on the lives of thousands of people. Making a difference is a top priority for Macky, and he is determined to relay this philosophy to his teams, where he strives to foster diversity, equity and multiculturalism — all of which he considers to be vital to a successful working environment.
Drawing on his current experience and previous leadership roles at Hydro-Québec, MEG International, Novergaz and Probyn & Company, Macky revealed his secrets for coping with days that are anything but routine.
WHEN YOU THINK OF YOUR TIME AT HEC MONTRÉAL, WHAT FEELINGS DOES THAT BRING UP FOR YOU?
I am a proud alumnus. HEC Montréal was great preparation for my career and helped me with my integration, since I had only been in Quebec for two years when I enrolled. I made lots of friends, especially through my courses [BBA, majoring in finance and IT systems] and my involvement with student associations, which was fantastic for helping me fit in. And a great deal of fun, too!
WHAT DOES THIS NEW JOB WITH THE CARLYLE GROUP MEAN TO YOU?
It'll be a wonderful challenge for me to work with one of the leading private equity managers in the world, to have a real impact on the organization and to build a world-class infrastructure portfolio. Throughout my career, I've always enjoyed making exciting things come to life. So when this opportunity came up, and with such a high-calibre group, it was a great fit.
WITH EVERYTHING YOU'VE DONE, DO YOU HAVE A SPECIFIC ACCOMPLISHMENT YOU'RE PARTICULARLY PROUD OF?
In every job I've ever had, there have been milestones and achievements that I've been proud of and that have helped propel my career forward. But there's definitely one that stands above the rest: the REM project, which is unique in its scope and in the financial model put forward by the Caisse de dépôt et placement du Québec. It's a true privilege to work on something that will make a difference in people's daily lives. Plus, it's consistent with my vision and convictions in terms of sustainable mobility and the environment. When you look at how our cities were built, there are some daunting challenges as far as mobility and congestion are concerned. The planet needs us to reduce our carbon footprint. This rapid transit solution generates no emissions and will have a sustainable impact for decades to come.
Once we get the current crisis under control and start refocusing on our downtown cores for work, school, dining, culture and entertainment, cities with a modern, efficient transportation infrastructure will be the ones that recover fastest.
NOT ONLY ARE YOU A TOP-LEVEL EXECUTIVE, BUT YOU ALSO GIVE OF YOUR TIME TO SIT ON A NUMBER COMMITTEES. HOW DO YOU MANAGE IT ALL?
There are several reasons, but the fact that I'm not particularly anxious by nature and I tend to remain calm under pressure makes it a lot easier. The quality of the teams I work with, and the fact there are leaders I can count on, is key. Letting myself trust these leaders is another key. The farther along you are in your career path, the more you have to learn to delegate so you can concentrate on managing a team and, eventually, a whole organization. It may sound simple, but it's actually tough to let other people step in and not do everything yourself. But that's what helps you balance out those long days. And there's one more secret in there: the incredible assistant I've had these past years, who has made sure I keep my priorities in check.
The greater the responsibilities you have to deal with, the humbler you have to be about your ability to manage them all.
WHERE DO YOU THINK QUEBEC BUSINESSES ARE IN TERMS OF INCLUSION AND DIVERSITY? WHAT IS THERE LEFT TO DO?
There's much more diversity than when I first started out almost 30 years ago, especially in my field. But does this progress mean we're done? No. We can do better. For example, there are as many women enrolled in our universities as there are men, so there's no reason there shouldn't be gender equality at every level of our organizations.
The tragic events surrounding the murder of George Floyd and the Black Lives Matter movement have sparked a global awakening. Many organizations are paying more attention to these issues now and putting programs in place to ensure their staff and management receive better training. I am optimistic that this will help us continue to push the diversity envelope.
If there are five of you in a room discussing something and you all come from the same city, you're all the same age and you all share the same interests, no matter how smart you are, the debate won't be as rich and as lively as it would be if your backgrounds were different. It's only common sense.
WHAT KIND OF COMPETITIVE EDGE COMES WITH HAVING A MULTICULTURAL TEAM?
It's an essential factor in an organization's success. Study after study shows it. My own experience shows it. To be a good investor, you have to really mull over your strategies and make sure investments have been examined from every angle. You need lots of people around the table to make that happen — people who can constructively challenge one another. The more diverse their profiles and perspectives, the more informed the outcomes of these conversations.