A new website that reflects the strength of our community
September 30, 2020
We are delighted to present the new and improved website for the HEC Montréal Foundation and Alumni Relations Office. It aims to provide a value-added experience for alumni, donors and friends of HEC Montréal and serve as an effective platform for the renewed brand. In so doing, the site speaks to the School's spirit of innovation, helps build even stronger and more meaningful ties with the broader community and promotes a culture of sustainable engagement.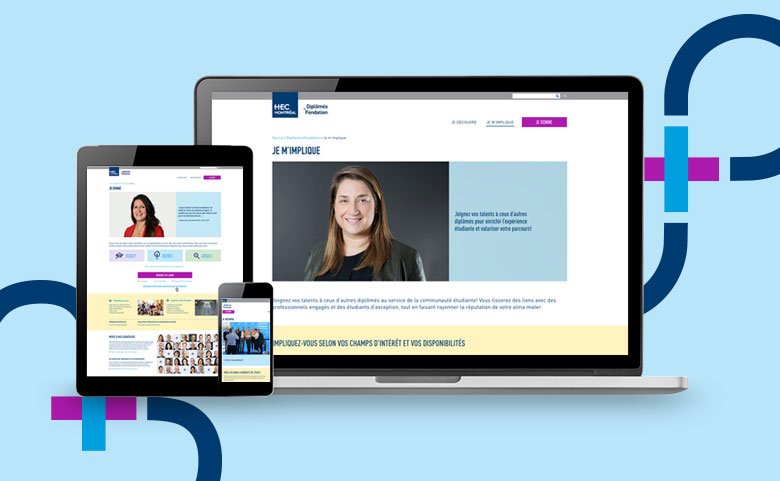 Keep up with the lastest HEC Montréal news
This site has been developed to shine the spotlight on the entire HEC Montréal community. Alumni and donors are encouraged to check back regularly for captivating stories, opportunities to get involved, exclusive offers and tips on getting the most out of the site for career, business and personal development.
This new website replaces the two separate websites for Alumni HEC Montréal and the HEC Montréal Foundation. The new sections "Get to know us", "Get involved" and "Give now" feature inspiring content and opportunities for donors and alumni to build an even stronger relationship with the institution that has had such a decisive impact on their lives.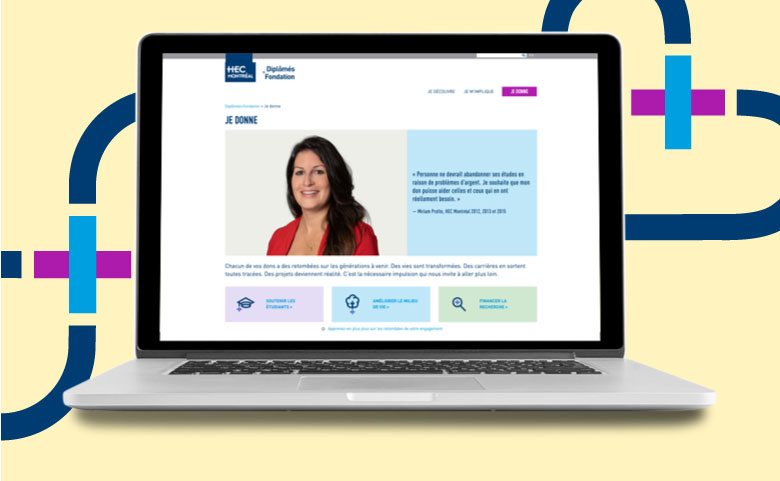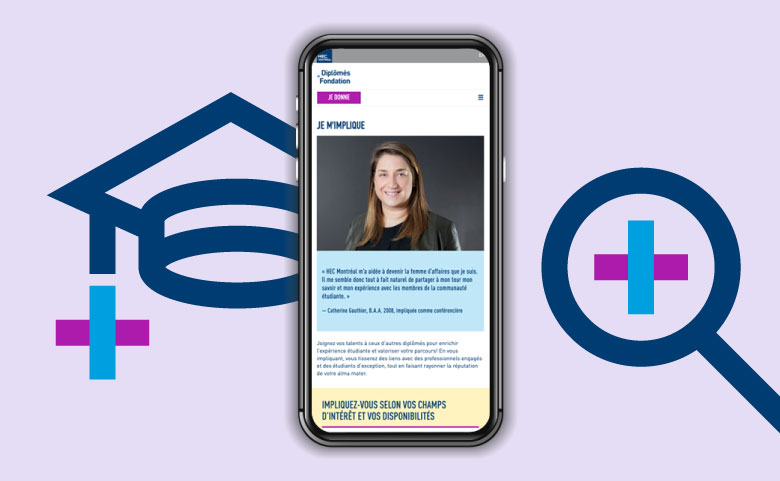 2020: a new beginning
The HEC Montréal Foundation and Alumni Relations Office embarked on a rebranding operation at the beginning of the year, focusing on the role of alumni and donors in the School's success, rooted in high-level education, an enviable global reputation and a tradition of excellence within the business community. The website reflects this momentum, driven by such initiatives as the launch of the "Le don de faire +" annual campaign and the new alumni newsletter.
In the same vein, the new Facebook page "Diplômés+Fondation" (formerly "Fondation HEC Montréal") has been redesigned as a more comprehensive and inclusive platform. Follow us to stay up on all the latest news within this completely reconceptualized online ecosystem.