Information for our Partner Institutions
The International Exchange Program is one of the highlights of the HEC Montréal experience. 
One of the few full-fledged top-class business schools in North America, HEC Montréal distinguishes itself by its comprehensive range of undergraduate courses in English, French and Spanish. 
It is also worth pointing out that HEC Montréal is located right in the heart of Montreal, a cosmopolitan city with a population of almost 2 million people made up of more than 100 different ethnic communities. Montreal is vibrant, fast-paced and yet historical, with a mix of impressive festivals and an incredible nightlife. 
International students will turn their excellent educational experience into an exciting adventure. New York, Boston, Toronto, and other great North American cities are all within a couple of hours away.  
---
Brochures Download.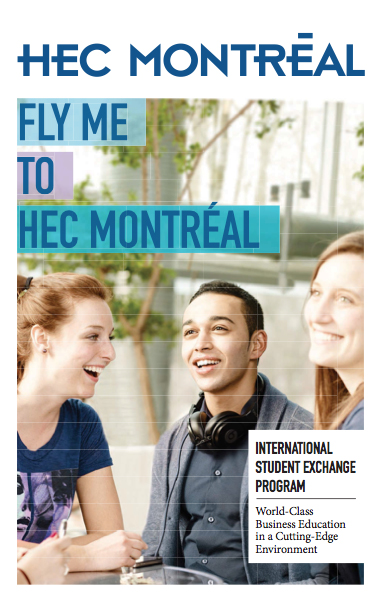 Partner_FlyMe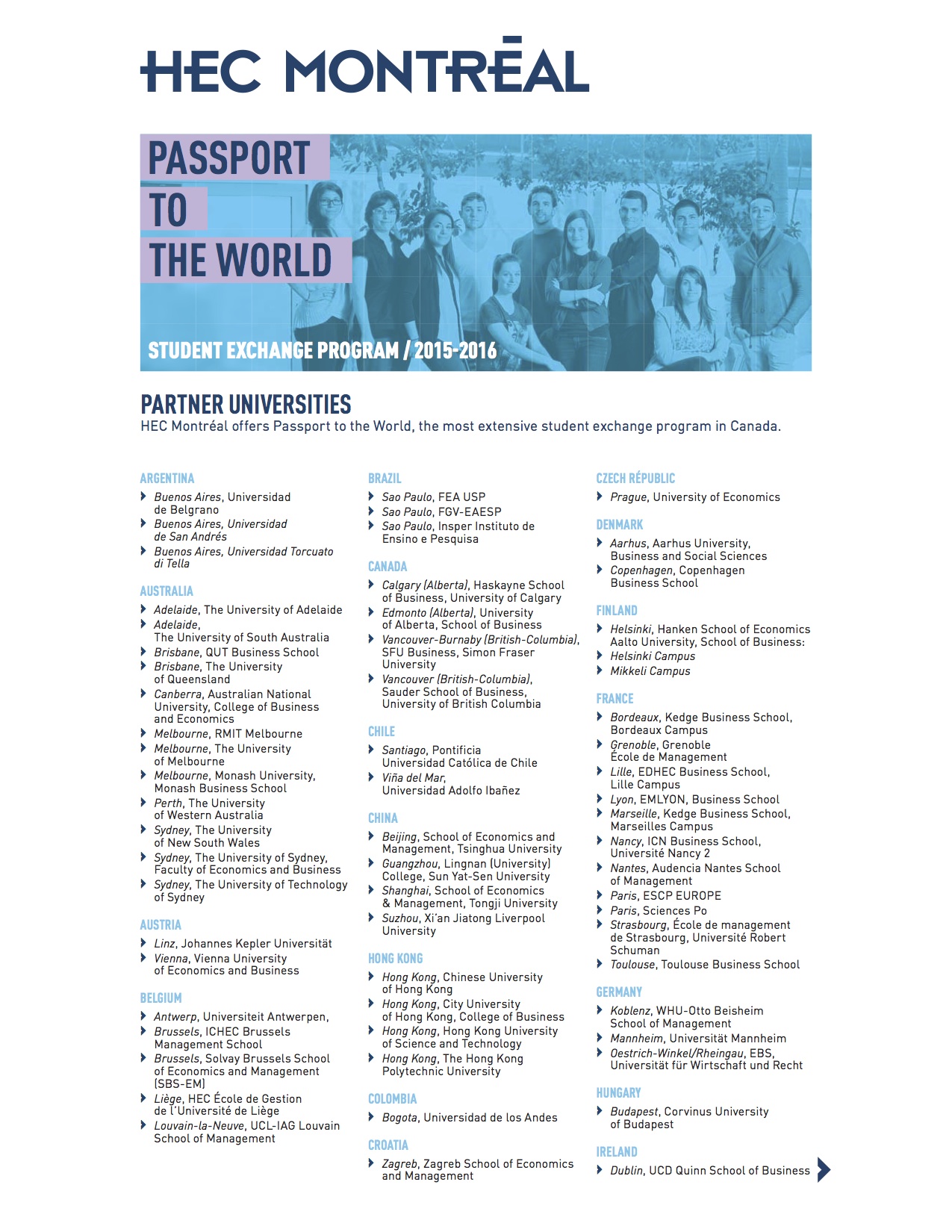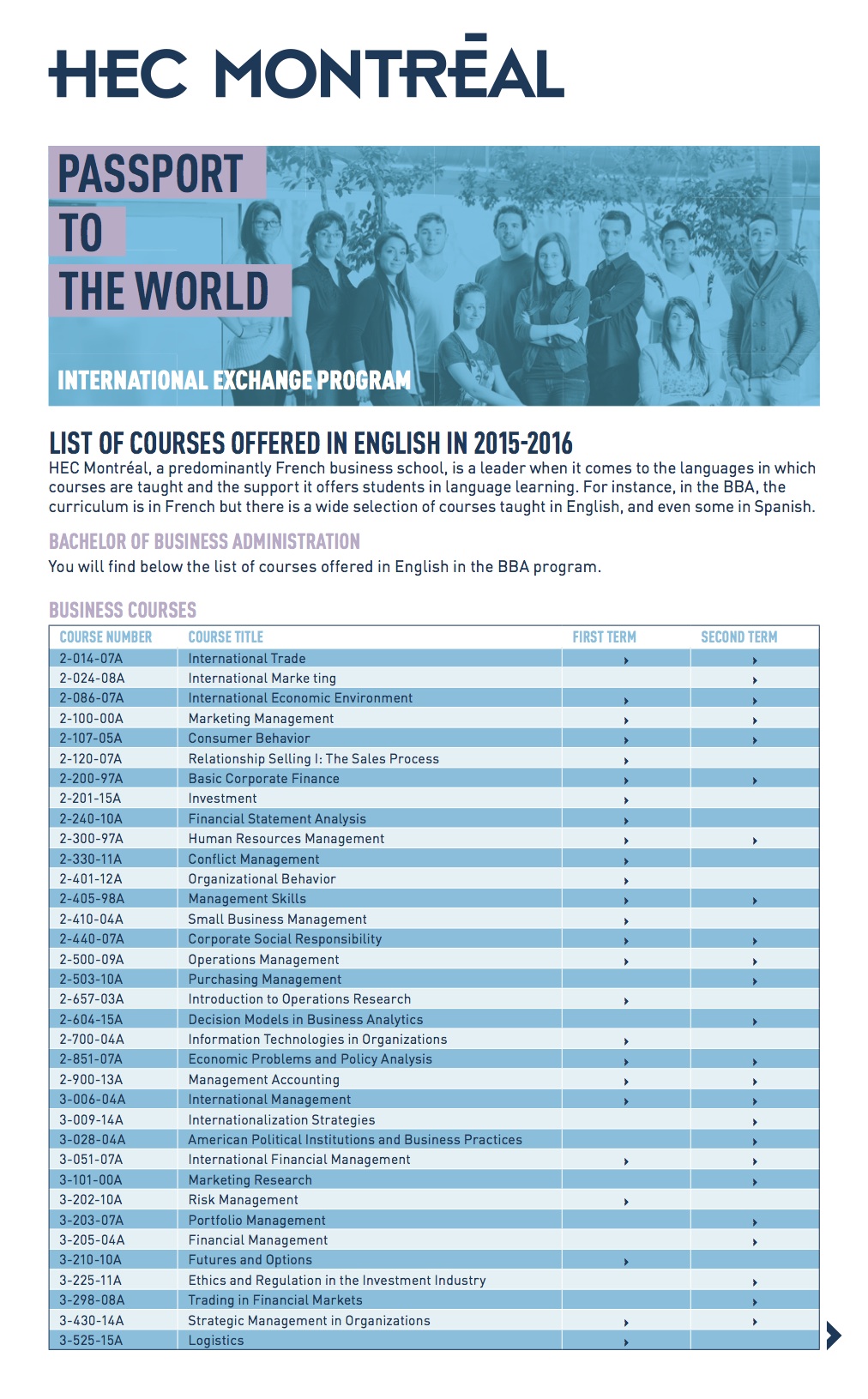 ---
Scholarship for Latin American and Caribbean exchange students
Emerging Leaders in the Americas Program (ELAP) - Yearly program
The Canadian institution (HEC Montréal) is responsible for making the on-line application for the ELAP scholarship.
In February of each year, we will send you by email, specific information about how to proceed regarding the scholarship for the following year.
You can consult the Canadian government website for further and immediate information. You can also contact us