Mai Thai, an entrepreneurial master
January 20, 2014
Excerpt from HEC Montréal Mag, Fall 2013
by Kathlyn Horibe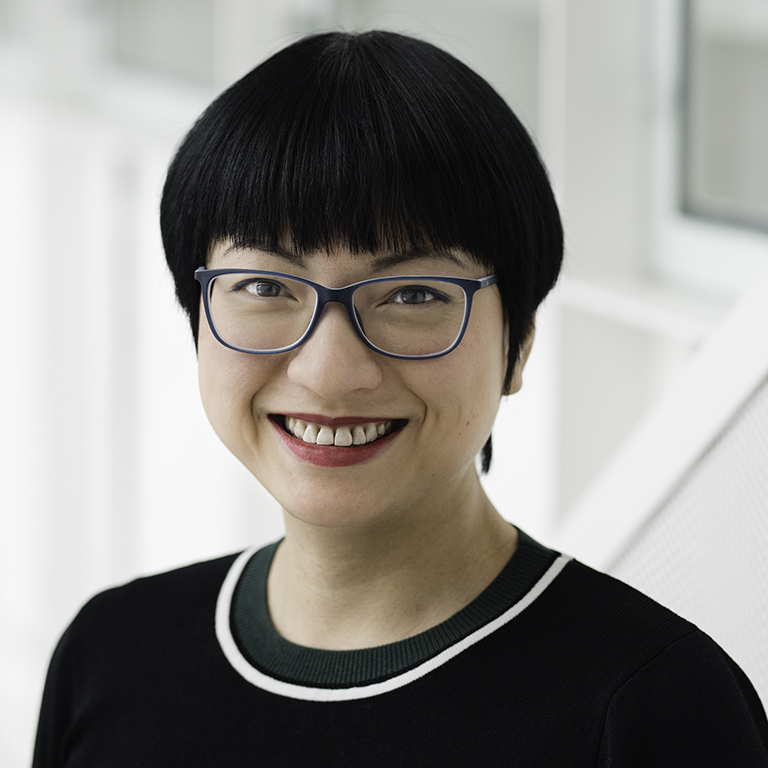 Mai Thai didn't even speak French when she accepted the job offer from HEC Montréal. "It was a bold decision. Now it's four years later and French is my third language," says the assistant Professor in the Department of International Business.
Thai is used to taking risks, as proven by her academic path: Vietnam's Hanoi University (BA), University of Hawai'i (MBA) and Switzerland's University of St. Gallen (PhD). It's not surprising, then, that her research focuses on risk takers. "My area of interest is the interaction between entrepreneurship and its context, which can be cultural, political, economic, social," explains Thai, whose interest in international studies was sparked by her travels, her stint as a journalist for a Hong Kong-based newspaper and the unique North Vietnamese milieu.
"I grew up in a transitional economy in Hanoi and my generation witnessed huge economic growth and rapid context changes," she explains. "So I got interested in how the context influences the way entrepreneurs conduct their businesses and how their commercial activities change the context."
Last year she co-authored a book on entrepreneurship in the informal economy in various countries with Ekaterina Turkina, Assistant Professor in the Department of International Business. "In the formal economy," Thai says, "entrepreneurial activities fall under the radar of state regulatory systems. Although they are unmonitored in the informal economy, they account for an estimated 30% of economic activity around the world."
Besides publishing in such periodicals as the Journal of Enterprising Communities and the Journal of Business Venturing, Thai and Turkina are guest editors for the International Journal of Business and Globalisation's forthcoming issue on the value of trust in entrepreneurship. The literature suggests trust is critical for social relationships to develop and for economies to grow. "In one of our papers, we found trust to be an important issue, but there is very little empirical research in this area," explains Thai. Interest is high with 22 submissions for a maximum publication of five papers.
Another one of her research collaborators is her younger sister Huong Thanh Thai, Sales Executive for Ayo Furniture. They were the 2012 winners of the Alma Lepage Award, recognizing the outstanding quality of a case focusing on women. Their case depicted the effects of the Asian and global financial crises on a Vietnamese clothing company.
Mai Thai, who teaches MSc, MBA and, starting next winter, BBA students, has always had a strong entrepreneurial spirit. At age 14, she and her 12-year-old brother ran their own mobile convenience store, their family's main source of income. While pursuing her BA in foreign studies, Thai became the first sales executive in northern Vietnam for a private company based in Ho Chi Minh City, in the south, and succeeded in expanding its market share.
In 2003, while studying for her MBA in the United States, Mai Thai and her American and Chinese partners won the first prize and the social enterprise award for their business helping to prevent bird extinction by converting rainforest bird hunters to bird-watching guides. Soon after arriving in Canada in 2008, Thai joined Farleigh Dickinson University's pioneering team to set up a new campus in Vancouver, about 5,000 kilometres from its main campus in New Jersey. A year later, she sought new challenges by joining HEC Montréal.
Another project benefiting from Thai's entrepreneurial élan is HEC Montréal's International Graduate Competition, IGC, the only one of its kind for Master's students in Management Science. "I helped the student organizers by designing the competition, including the concept and the format," she said. IGC is a coopetition in which contestants collaborate within and across teams to tackle four cases involving an existing business. At the same time, they have to distinguish themselves by offering their consulting services to the company both orally and in writing. Six universities participated in 2011 in the first event, eight in the second in 2012 and next year, 12 universities will be invited. "It's a planned growth strategy, because the students must demonstrate their ability to organize the competition. You can have the best design ever but if you don't have a good implementation team, you're dead in the water."