Marie-Agnès Parmentier: Fashioning research
March 14, 2013
by Kathlyn Horibe
Marie-Agnès Parmentier, Assistant Professor in the Department of Marketing, focuses her research on brand building in aesthetic and entertainment markets, an interest driven by the experience she garnered as a young adult. A fashion model in high school, she studied fashion marketing in CEGEP and worked for several clothing lines.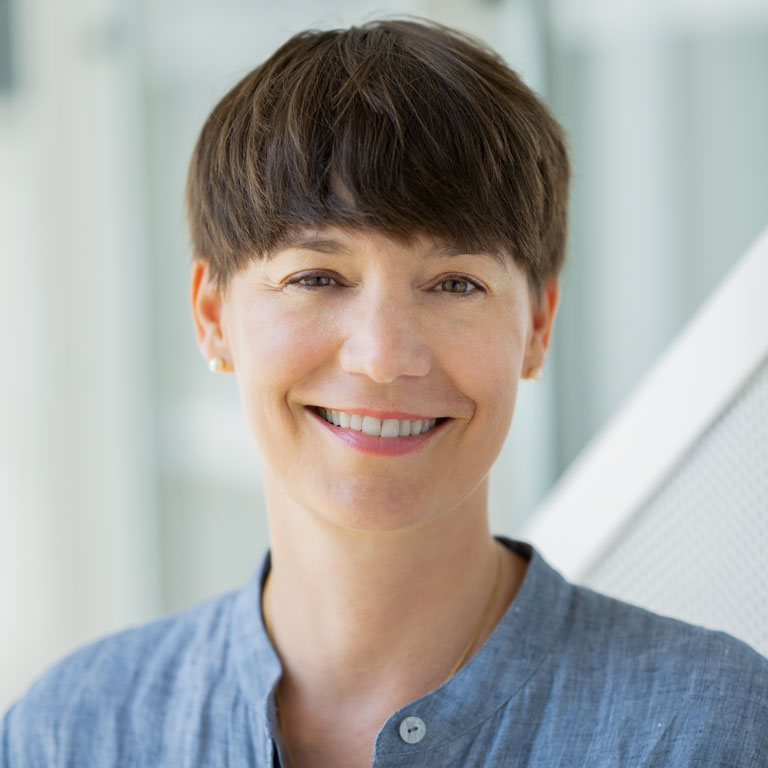 "When I began my PhD studies, I wasn't sure if I'd continue in fashion. But most of the research questions and the contexts I was interested in were fashion-related, so I combined my experience in the industry with my academic career," says Parmentier, who has a PhD in Business Administration from the Schulich School of Business at York University.
For the study she conducted on how fashion models build their brand equity in the fashion industry, Canadian-based models, agents, and photographers were interviewed to determine how models can position themselves to be successful. In her research, Parmentier tends to favour cultural perspectives and qualitative approaches, such as ethnographic interviews. The study, examined through concepts adapted from Pierre Bourdieu, made the argument, she explains, that "people have to acquire the habitus that allows them to comply with field- and occupation-specific expectations to 'fitin,' but they also need to 'stand out' with field-specific cultural and social capital to establish points of differentiation within that profession."
The Journal of the Academy of Marketing Sciences will publish the article on the study, co-authored with Dr. Eileen Fischer of York University and Dr. Rebecca Reuber of the University of Toronto, in a forthcoming issue.
This year, Parmentier was awarded a three-year FRQSC (Fonds de recherche du Québec – Société et culture) grant of $38,442 and she and Dr. Fischer received a two-year SSHRC (Social Sciences and Humanities Research Council of Canada) grant of $71,886. These funds will finance a research project on all the institutional aspects of brand emergence among new designers in the fashion industry. The project will entail interviews with buyers, journalists, bloggers, stylists and Montreal- and Toronto-based designers with four to six collections under their belts.
As Parmentier explains, "In the fashion field, you never emerge alone, you emerge in a network. We need to understand the dynamic relationships between the different sets of actors who help or impede the development of these new ventures."
The FQRSC grant allows her to gain a better grasp of fashion industry infrastructures, such as training programs, and their relevance to emerging brands and the students who aspire to be designers. "My hunch is a lot of these training programs are focused more on the craft. That's important, you want to produce a product of quality, but to be successful a designer needs an understanding of marketing and business. That's developed not only through formal courses but also through your social networks, your mentors and different opportunities to showcase and refine your work."
Parmentier adds, "As I found in my previous research on person branding, the literature said the logic of product branding can be applied to anything. But what I discovered is often there are nuances and points of parity and differentiation that have to be tweaked. I think it will be the same in the aesthetic field, as you don't only have the logic of commerce, you also have the logic of art or aesthetics that's very important."
In the coming months, Parmentier, who teaches Consumption Media and Participatory Culture to graduate students, will conduct interviews and engage in observation at fashion events. A database of new designers is also being compiled. "We're adopting a case study method so we're trying to select eight to ten designers, as we want to follow them longitudinally. I want to help newcomers become successful in their new ventures."