Co-operation in multicultural businesses: Jean-Pierre Dupuis' view
August 14, 2013
How do people from different cultures and backgrounds manage to co-operate at work to produce goods or offer quality services? Jean-Pierre Dupuis, Full Professor (Management), answers this question in his new book entitled Coopérer dans les entreprises multiculturelles : le cas d'entreprises montréalaises.
The author presents 15 cases of Montréal businesses in highly multicultural work environments. The cases are preceded by two chapters laying the groundwork for their analysis, by describing existing management tools, particularly for intercultural management, and providing a better understanding of their Montreal context.
"We don't know much about the social dynamics in firms employing people from different cultures," notes Professor Dupuis. "Intercultural management studies have traditionally looked at interaction among people of different cultures in terms of international business relationships. I decided to explore what happens in multicultural businesses, what people experience and create, starting right here in Montreal."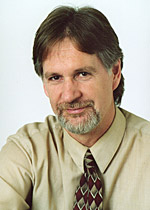 A Professor at HEC Montréal since 1990, Jean-Pierre Dupuis holds a PhD in Anthropology and an MSc in Sociology from the Université de Montréal. He has directed or co-directed four jointly written textbooks, including Le modèle québécois de développement économique in 1995, Sociologie de l'entreprise in 2007 (first edition in 1998) and Gestion en contexte interculturel : approches, problématiques, pratiques et plongées in 2008, with Eduardo Davel and Jean-François Chanlat. He specializes in organizational anthropology and sociology and intercultural management.
Coopérer dans les entreprises multiculturelles : le cas d'entreprises montréalaises, by Jean-Pierre Dupuis, Éditions JFD, July 2013, 283 pages. Available at the HEC Montréal COOP.