EURAM 2013: an article by Isabelle Le Breton-Miller and Danny Miller wins
August 8, 2013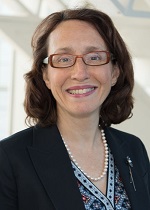 Associate Professor Isabelle Le Breton-Miller (Management) and Full Academic Researcher Danny Miller won the 2013 Best Paper Award from the Corporate Governance Strategic Interest Group (SIG), at the annual conference of the European Academy of Management (EURAM 2013), in Istanbul. The winning article, entitled "Talent-based and conflict perspectives in family firm governance: Performance implications of blending leadership and ownership options," was co-authored with Italian researchers Guido Corbetta and Alessandro Minichilli (Università Bocconi), and Daniel Pittino (Università degli studi di Udine).
In their paper the authors reveal the impact within family businesses of different governance modalities on the efficiency of non-family CEOs. It appears that non-family CEOs are very sensitive to the ownership context (widely or closely held) and the leadership model followed (individual, two-headed or even multi-headed), unlike family CEOs, who show the same (lesser) degree of efficiency regardless of the governance context. The authors conclude that family firms perform best when non-family executives are present within a context that minimizes conflict among owners and executives and among family and non-family executives, i.e. where shares are widely held and there is a control unit.
This is not the first major distinction received by Isabelle Le Breton-Miller and Danny Miller for their collaborative publications. In March 2012, as part of the 25th anniversary of the Family Business Review, Managing for the Long Run: Lessons in Competitive Advantage from Great Family Businesses (Harvard Business School Press) was declared one of the best three books of the past 25 years in the field of family business studies. Note that the book has been translated into six languages and is used by businesspeople and in many university programs around the world. The two authors also won the prize for the best paper published in 2011 in the Journal of Management Studies, for their article co-written with Richard H. Lester (Texas A&M University).
Isabelle Le Breton-Miller (MSc and BBA, HEC Montréal), holder of the Research Chair in Succession and Family Enterprise, earned her PhD in Management from the University of London (Imperial College London). She has co-authored many other publications, and is the Academic Supervisor for the School's PhD in Administration program. She has won many other awards and distinctions, including the 2011 Chenelière Éducation/Gaëtan Morin award.
Danny Miller is a Full Academic Researcher with the Rogers–J.-A.-Bombardier Chair of Entrepreneurship and the Research Chair in Succession and Family Enterprise at HEC Montréal, and has authored over 150 articles and seven books. He has won many other distinctions, including several Best Paper Awards from the Academy of Management Journal. In 2000, the Journal inducted him into its Hall of Fame. In August 2012, he was elected a Fellow of the Academy of Management. An expert in corporate strategy, he holds a PhD in Management Policy from McGill University and an MBA in Organization Theory from the University of Toronto.
About EURAM
EURAM is an international professional community of management scholars and practitioners. In addition to organizing an annual conference and other events, EURAM publishes the European Management Review. EURAM has 14 Strategic Interest Groups (SIGs), representing the major management fields, including one on corporate governance.