Danny Miller rewarded once again
October 18, 2012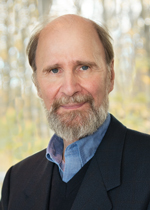 Full Academic Researcher Danny Miller has been named 2012 Falcone Distinguished Entrepreneurship Scholar by the Entrepreneurship & Emerging Enterprises faculty of the Martin J. Whitman School of Management (Syracuse University), which every year recognizes outstanding scholars who have distinguished themselves in the field with significant publications and have produced work that has had a major impact on advancing the discipline.
Professor Miller was welcomed by faculty members on October 1 to receive this distinction, tour the campus, share his knowledge in a lecture and lead a discussion with doctoral students. 
Professor Miller is ranked fifth among the most-cited management researchers in the world, according to an article in the Journal of Management in 2008. He has already earned a number of distinctions this year. In August 2012, in addition to being named a Fellow of the Academy of Management, he won the award for the best article published in 2011 in the prestigious Journal of Management Studies, for an article co-authored with Associate Professor Isabelle Le Breton-Miller (Management) and one of their colleagues from Texas A&M University, Richard H. Lester.
Author of over 150 articles and seven books, the Full Academic Researcher with the Rogers–J.-A.-Bombardier Chair of Entrepreneurship and the Research Chair in Succession and Family Enterprise at HEC Montréal has won many other distinctions, including several Best Paper Awards from the Academy of Management Journal. In 2000, the Journal inducted him into its Hall of Fame. He is an expert in corporate strategy and holds a PhD in Management Policy from McGill University and an MBA in Organization Theory from the University of Toronto.