Isabelle Le Breton-Miller and Danny Miller win the award for the best paper published in the JMS in 2011
August 23, 2012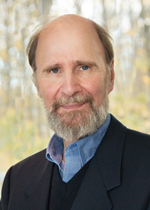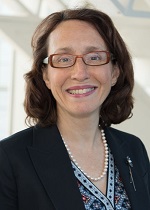 Two HEC Montréal researchers, Isabelle Le Breton-Miller and Danny Miller, have won the award for the best paper published in 2011 in the prestigious Journal of Management Studies (JMS). The winning article, which appeared in January 2011, was entitled "Family and Lone Founder Ownership and Strategic Behavior: Social Context, Identity and Institutional Logics." It was co-authored with one of their colleagues from Texas A&M University, Richard H. Lester.
Based on research on Fortune 1000 companies, the article showed that the social context of major owners has a profound effect on the strategies their firms adopt and on the ultimate financial performance of these enterprises. Specifically, it described how lone founder owners* are shaped by a constituency of firm stakeholders and other entrepreneurs, and embrace entrepreneurial identities. Their priorities are firm growth and wealth accumulation, which they pursue via successful growth strategies. By contrast, family firm owners are moulded by a constituency of family members within the firm, they embrace identities as family nurturers, and they pursue less successful conservation strategies.
Isabelle Le Breton-Miller holds the Research Chair in Succession and Family Enterprise. Danny Miller is a Full Academic Researcher associated with the Chair and with the Rogers - J.A. Bombardier Chair of Entrepreneurship, both at HEC Montréal. Earlier this month, he was elected a Fellow of the Academy of Management.
(*) With no family members involved in the business.