Danny Miller elected a Fellow of the Academy of Management
August 21, 2012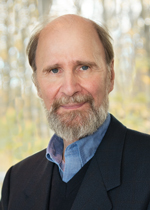 Danny Miller's recent election as a Fellow of the Academy of Management makes this Full Academic Researcher at HEC Montréal only the 7th Canadian to receive this very significant distinction. The Academy, founded in 1936, is the oldest and largest association of management scholars in the world, with some 20,000 members from 109 countries.
Danny Miller received this honour in recognition of his significant contribution to both the science and practice of management. A prolific author, he has had a marked influence on the field, as shown by his ranking as the fifth-most cited management researcher in the world, according to an article in the Journal of Management in 2008.
He has won many awards and distinctions, including several Best Paper Awards from the Academy. In 2000, the Academy of ManagementJournal inducted him into its Hall of Fame. Among the important books he has authored or co-authored is Managing for the Long Run: Lessons in Competitive Advantage from Great Family Businesses (2005), co-written with Isabelle Le Breton-Miller and translated into Chinese, Japanese and a variety of other languages.
Danny Miller is a Full Academic Researcher with the Rogers - J.A. Bombardier Chair of Entrepreneurship and the Research Chair in Succession and Family Enterprise at HEC Montréal. An expert in corporate strategy, he holds a PhD in Management Policy from McGill University and an MBA in Organization Theory from the University of Toronto.