Research and teaching awards: Richard Déry, Gilbert Laporte and Danny Miller honoured
November 28, 2012
Every year, HEC Montréal salutes its professors' hard work and excellence at an award ceremony. Two of these distinctions, the Jean Guertin Award and the Pierre Laurin Award, for excellence in teaching and research, respectively, crown the particularly noteworthy careers of individuals who have gained their peers' highest respect. This year, the Jean Guertin Award went to Professor Richard Déry, while two world-renowned researchers, Gilbert Laporte and Danny Miller, tied for the Pierre Laurin Award.
Richard Déry, winner of the Jean Guertin Award
His intellectual rigour, generosity, original thinking and willingness to share, interdisciplinary approach, broad general culture and, of course, exceptional teaching skills: all these qualities and many others were cited by colleagues and former students in their letters supporting Richard Déry's nomination for the 2012 Jean Guertin Award.
Professor Déry is a renowned expert in management epistemology, a field that he has done much to integrate into our teaching and a passion that he strives to share. The high-quality support he has provided for numerous MSc and PhD students has determined many career paths, and some of them have gone on to become professors in turn.
For all the 18 different courses he has given – and often designed – in five study programs, not to mention the many development seminars that he has created and led, Professor Déry has obtained outstanding evaluations for his in-class performance. Throughout his career, he has insisted on teaching at the undergraduate, graduate and postgraduate levels at the same time. He is a born teacher who has mastered both the lecture and case management approaches; he is as comfortable with auditoriums of undergraduates as with small graduate and post-graduate seminars; he knows how to capture the attention of young first-year BBA students he has always taught, and that of the seasoned professionals he also works with.
He helped create two major continuing education programs, one for the Ordre des CMA and the other for the Chambre des notaires. He has authored or co-authored eight textbooks and 22 cases, edited four collections and produced written teaching materials, along with continuing education and teaching tools. In 2010, he wrote Les perspectives de management, a basic textbook for the BBA management course, which in the following year earned him the François-Albert Angers Award for the best academic work published at the School.
Professor Déry has also been constantly involved in the management of teaching at the School, in particular as Director of the Department of Management and co-ordinator of very many courses and through other teaching-related mandates.
He began his career at HEC Montréal in 1981, as a lecturer, after completing his MSc. He then climbed through the ranks to reach the position of Full Professor in 1999. He holds a PhD in Management from Université Laval.
Gilbert Laporte, tied for the Pierre Laurin Award
Gilbert Laporte is Canada's third most influential researcher in the field of management, according to HiBAR, the Hirsch-Index Benchmarking of Academic Research. The first Canadian version of the index was published in 2012 in The Globe and Mail. He is also one of the top authors worldwide in his field of production and operations management.
Professor Laporte has made a highly valuable scientific contribution by creating efficient problem-solving algorithms for logistics (picking up and delivering people and goods, snow removal, waste collection, street cleaning, etc.), localization, dividing up territories and scheduling. His work has led to practical solutions, some of which won him the Practice Prize from the Canadian Operational Research Society in 1986, 1992 and 2010 and the President's Medal from the British Operational Research Society (1999).
Professor Laporte's scientific output is impressive (over 400 articles, many of them in leading journals in his field and some fifteen books) and much of his innovative work has become highly influential. The number of citations he has compiled places him among the world's leading researchers in his area. His reputation has led to more than 800 invitations to give scientific presentations in 35 countries. He has also designed courses in distribution management that he regularly gives in 11 countries.
Professor Laporte began his career at HEC Montréal in 1976, right after earning a PhD in Operational Research from the London School of Economics. Ten years later, he was promoted to Full Professor. Since 2001 he has also held the Canada Research Chair in Distribution Management. In recognition of his work directing or co-directing over 100 postdoctoral interns, doctoral students and master's students in the field of operational research, HEC Montréal presented him with its top award for teaching in 2001.
His other distinctions include the Gérard Parizeau Award in 2009 and the Robert M. Herman Lifetime Achievement Award in Transportation Science, from the Institute for Operations Research and the Management Sciences (INFORMS), which elected him a Fellow in 2005. He has been a member of the Royal Society of Canada since 1998, and received its Innis-Gérin Medal in 2007.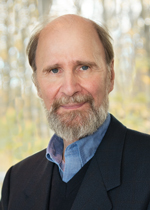 Danny Miller, tied for the Pierre Laurin Award
The influence of Full Academic Researcher Danny Miller also extends far beyond our borders, as shown by his ranking as the fifth-most cited management researcher in the world, according to a 2008 article in the Journal of Management. His sterling reputation is borne out by many other distinctions, including three received just recently, recognizing his exceptional contribution to the fields of management and organizational theory.
Organizational change, the study of the impact of managers' personalities on their organizations, and entrepreneurship were among Mr. Miller's early fields of interest. Since 2003, with his colleagues, he has devoted his time mainly to studying family enterprises – the most common type of business in the world – and their owners and managers, from a wide variety of angles.
In August he was made a Fellow of the Academy of Management, only the seventh Canadian to receive this very significant distinction. The Academy is the oldest and largest scholarly management association in the world, with some 20,000 members from 109 countries. He had previously been elected to its Hall of Fame and received several of its Best Paper awards.
Also in August, Mr. Miller won the award for the Best Paper published in 2011 in the prestigious Journal of Management Studies, for his article co-written with Associate Professor Isabelle Le Breton-Miller (Management) and one of their colleagues from Texas A&M University, Richard H. Lester.
A prolific author, he has written or co-written upwards of 140 scientific articles and seven books, including Managing for the Long Run: Lessons in Competitive Advantage from Great Family Businesses (2005), translated into Chinese, Japanese and a variety of other languages. He has also been or is still a member of the editorial committees of the top journals in management and various related fields.
At HEC Montréal, Danny Miller is a Full Academic Researcher with the Rogers–J.A. Bombardier Chair of Entrepreneurship and the Research Chair in Succession and Family Enterprise. He holds a PhD in Management Policy from McGill University and an MBA in Organization Theory from the University of Toronto.