Professor Ryad Titah wins the highest distinction for a dissertation in information systems
December 19, 2011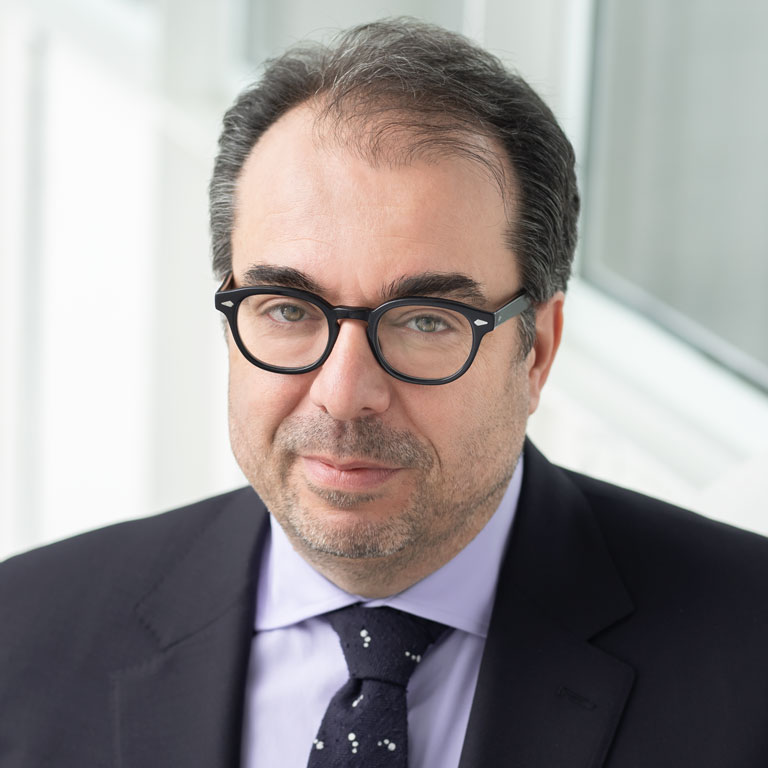 Professor Ryad Titah (IT) has won the award for the best doctoral dissertation in information systems (IS) for his dissertation entitled Utilisation et impact du gouvernement électronique au niveau municipal, directed by Professor Henri Barki (IT), holder of the Canada Research Chair in Implementing and Managing Information Technology. This prestigious distinction was presented as part of the ACM SIGMIS Doctoral Dissertation Award Competition 2011, which evaluates the best defended dissertations in IS around the world every year. The award was presented on December 5, at the International Conference on Information Systems (ICIS 2011), in Shanghai. This is the first time a Quebec PhD graduate in IS has received this honour.
Electronic government: a topical subject
There is nothing new about municipal and other governments using information technologies, of course. The expression "electronic government" (or e-government, electronic administration or online government) appeared more recently, to refer to this phenomenon, and particularly the use of the Internet, networks and new information and communication technologies (ICTs) to transform relations with citizens, organizations and different arms of government. Already, huge sums are being devoted to these technologies worldwide, to introduce new practices that are expected to have a positive impact on the effectiveness, efficiency and competitiveness of public administrations.
The definition of e-government clearly refers to the use of IS by governments with the goal of obtaining new and greater benefits. Yet no study to date had attempted to systematically analyze the content of this use. Ryad Titah set out to determine whether the efficient use of e-government systems makes a significant contribution to the competitiveness of municipalities, how they use this technology to become more competitive and its impact on users.
Professor Titah's dissertation develops and tests a theoretical model of the use and impact of e-government (EG) at the municipal level. It is divided into three papers. The first is a literature review on EG adoption and acceptance. A first version of this article was published in the International Journal of Electronic Government Research (2006). The second paper, which appeared in MIS Quarterly (2009), attempted to clarify and measure the concept of "interaction" between factors (managerial practices, individual and organizational factors, organizational subcultures and technical characteristics of information systems), which was often alluded to in the studies identified in the literature review. This article showed, in a field study involving 258 IS users, that two important concepts of research into the adoption and acceptance of IT, i.e. instrumental beliefs (attitude) and normative beliefs (subjective standards), were substitutes rather than complements or independent factors in predicting individuals' intentions of using IS. The third paper conceptualized e-government use at the municipal level as the performance of a comprehensive set of net-enabled routines and advanced a research framework linking municipal e-government use to three categories of municipal performance, i.e., service, economic and competitive. The data collected from mayors and top municipal managers of 221 municipalities in Canada and the US provided support for most of the study's hypotheses and conceptualization of e-government usage.
While Professor Titah's conclusions clearly showed that efficient use of EG systems significantly boosted municipalities' competitiveness and their internal performance, he does not intend to stop his research there. Thanks to a grant he received from the Fonds québécois de la recherche sur la société et la culture (FQRSC) in June 2011, Professor Titah will be extending the scope of his work to look at the use of EG and its impact from a transnational perspective, to determine whether his conclusions still stand in a broader context.
Professor Titah has received a number of distinctions
This is not the first award that Ryad Titah has received. Before joining the HEC Montréal faculty in 2010, he was an Associate Professor for two years at the EMLYON Business School. In 2007, during his PhD studies, along with professors Marlei Pozzebon (HEC Montréal) and Alain Pinsonneault (McGill), he received the Best IS Publication of the Year Award at ICIS 2007 and the Highly Commended Paper Award as part of the Emerald Literati Network Awards for Excellence, for an article published in Information Technology & People. He also earned the School's Esdras Minville Award in 2006 for an article co-written with Henri Barki and Céline Boffo, published in Information Systems Research in 2007.
About the competition and the AIS
The ACM SIGMIS Doctoral Dissertation Award Competition is the most prestigious international competition of its kind in information systems and is sponsored by the Association for Computing Machinery (ACM) Special Interest Group on Management Information Systems (SIGMIS). The co-chairs of the competition were IT professors Vallabh Sambamurthy (Michigan State University) and Bernard Tan (National University of Singapore). The ICIS is the largest information technologies conference organized by the Association for Information Systems (AIS), attended by over 1,000 participants from around the globe every year.
AIS, founded in 1994, is an international professional association that represents over 4,000 IS academics and professionals around the world. In addition to organizing meetings and publishing journals, including the Journal of the Association for Information Systems, AIS works with other organizations to advance knowledge in the IS field, foster research and promote high professional standards worldwide.
Our sincere congratulations to Ryad and to his thesis director, Henri Barki!