The World Health Organization Seeks Guy Paré's Expertise
April 8, 2011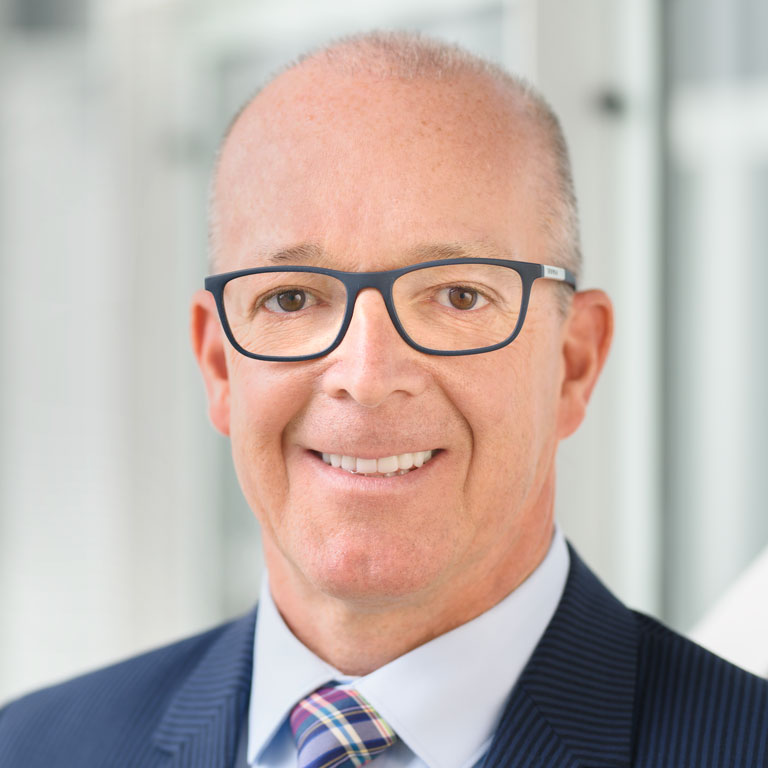 Professor Guy Paré, an expert in the application of information technology in the healthcare sector, is one of a select group of experts invited to the headquarters of the prestigious World Health Organization (WHO), in Geneva. With six other experts from different countries, he will be taking part in a meeting on self-management of noncommunicable diseases, on April 19 and 20.
A growing healthcare problem
Chronic noncommunicable diseases represent a heavy burden for healthcare systems in many countries. The incidence of heart disease, high blood pressure, diabetes and chronic obstructive pulmonary disease is increasing with the ageing population. It is estimated that the elderly will represent as much as one-quarter of the world's population within 25 years. Consequently, the WHO has made the prevention and treatment of chronic diseases one of the cornerstones of its health and development action plan. Guy Paré attracted the attention of Dr. Ala Alwan, Assistant Director-General for Noncommunicable Diseases and Mental Health, for the quality and relevance of his work. He has been asked to take part in the first technical consultations aimed at allowing the WHO to review the evidence-based data and produce a report on standards and guidelines for self-management of such diseases.
Self-management is seen as an important issue in patient education, to help them deal with the factors influencing their own health. "Over 70% of visits to emergency departments and clinics relate to chronic diseases," notes Professor Paré. "With the expected decline in the number of doctors and nurses, there is an increasing need for self-management." Recent studies have shown that self-management could decrease the demand for healthcare services by 7 to 17%.
Guy Paré will be focusing on home telemonitoring and its role in self-management of chronic diseases in his discussions with his international colleagues, based on his paper entitled Home telemonitoring support for self care of chronic diseases. Home telemonitoring allows a nurse to track a group of patients remotely, and to be informed automatically if a patient fails to enter data in the computer system. The nurse can then call the patient immediately. More sophisticated systems automatically send alerts to the patient, follow-up questions depending on the results or even information geared to the patient's situation.
"Patients are traditionally visited by their nurse only once every two or three weeks," explains Paré. "Home telemonitoring makes closer daily supervision possible, and timely intervention by the same token. The findings of studies in this area show a substantial improvement in the clinical condition of chronic patients, more specifically among those with asthma, diabetes and high blood pressure. In terms of self-management, there is better compliance in taking their medication and better understanding by patients of their disease."
A renowned researcher
Guy Paré has held the Canada Research Chair in Information Technology in Health Care since 2004, working in a rapidly expanding sector that increasingly touches on all aspects of management. He has been interested in this field since the mid-1990s and is convinced that integrating information technology could be a considerable boon to both health-care professionals and patients themselves.
This is not the first distinction for Guy Paré. He is the main author or co-author of over 50 articles published in peer-reviewed scientific journals and has delivered a similar number of papers at scientific and professional conventions. In 2006, he was one of the recipients of the Developmental Associate Editor Award from MIS Quarterly, a scientific journal in the Financial Times list. He was also a guest researcher at the Agence d'évaluation des technologies et des modes d'intervention en santé (AETMIS) of the Quebec Department of Health and Social Services in 2007-2008. Professor Paré is currently a member of the editorial committee for two specialized journals in the field of IT in the health sector and of the telehealth advisory committee of Health Canada's health infoway.
With his colleague Sara Ahmed, of the McGill University Faculty of Medicine, he was recently awarded two major grants from the Canadian Institutes of Health Research (CIHR) totalling close to  $225,000. These grants will make it possible, among other projects, to develop a health web portal for asthma patients and to assess the adoption of this clinical IT tool and patients' use of it, their preferences and their interest in using the portal for better self-management of their health. The researchers hope to determine the kind of clinical content that patients are looking for, as a way of helping them adopt appropriate health behaviours, stick to their treatments and make wise decisions.
The World Health Organisation (WHO)
The WHO, founded in 1948, is the directing and coordinating authority for health within the United Nations system. It is responsible for providing leadership on global health matters, shaping the health research agenda, setting norms and standards, articulating evidence-based policy options, providing technical support to countries and monitoring and assessing health trends.