Isabelle Le Breton-Miller and Danny Miller Recognized by the Family Firm Institute in New York
October 2, 2009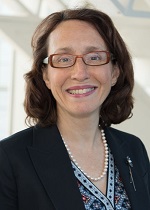 In front of some 300 guests in New York for the Family Firm Institute (FFI) gala evening, two HEC Montréal researchers, Isabelle Le Breton-Miller and Danny Miller , and one of their colleagues from Texas A&M University, Richard H. Lester, received the award for the Best Unpublished Research Paper. The gala was the closing event at the FFI Annual Conference.

In their award-winning paper, entitled Stewardship or Agency? A Social Embeddedness Reconciliation of Conduct and Performance in Public Family Businesses, the co-authors presented a study on the impact of the social embeddedness of Fortune 1000 firms in their families. The study showed, among other findings, that the more deeply the firm and its managers were embedded in the family, the less the interests of the firm were protected.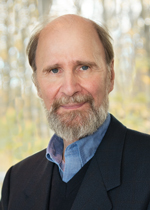 Isabelle Le Breton-Miller is a guest professor at the associate professor level in the Department of Management, and Danny Miller is a Full Academic Researcher and Director of the Centre for Research in Family Enterprise. In 2008, he was ranked fifth among the most-cited management researchers in the world, according to an article in the prestigious Journal of Management.

Note that this year's three winners, and a fourth co-author, Albert A. Cannalla, of Tulane University, received a similar award in 2007 for their paper entitled To Reap or to Sow? That article looked at the results of a study comparing family, lone-founder and other firms, all in the Fortune 1000, with regard to governance, strategy and performance.