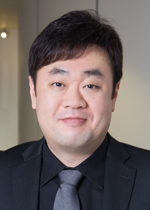 Contact information
HEC Montréal
3000, chemin de la Côte-Sainte-Catherine
Montréal (Québec)
Canada H3T 2A7
Email:
Phone:
Secretary:
Fax:
514 340-6132
Office:
4.370
Education
Ph.D. (Computer Information Systems), Georgia State University
M.S. (Management Information Systems), University of Arizona
Expertise
• IT project management
• Decision making in IT projects (project escalation, project status reporting)
• Management of IT personnel
This publication selection covers the last five years.
LEE, Hyung Koo, KEIL, Mark, SMITH, H. Jeff, SARKAR, Sumantra;
« The roles of mood and conscientiousness in reporting of self-committed errors on IT projects »
, Information Systems Journal, vol. 27, no 5, 2017, p. 589-617.
This selection of supervision activities covers the last five years.
Winter 2018
Fall 2017
Winter 2017
Fall 2016
Winter 2016