Step 1. Exchange Student Application
Application period (nominated students)

Fall term

Winter term

May 1st to May 15th, 2018

October 1st to October 15th, 2018
You must complete the exchange student application form online 72 hours after receiving the welcome email from HEC Montréal and before the deadlines above.
Enter your Student ID Number and password.

Your Student ID Number is the number written on your admission letter (8 numbers).
Your temporary password is your date of birth (YYMMDD)
When you log in for the first time, you will need to create a new password of at least 8 characters, including at least one uppercase, one lowercase, one number, and one special character.
Take the necessary steps in the following sections
Academics section
Complete the Exchange Student Application under «Academics»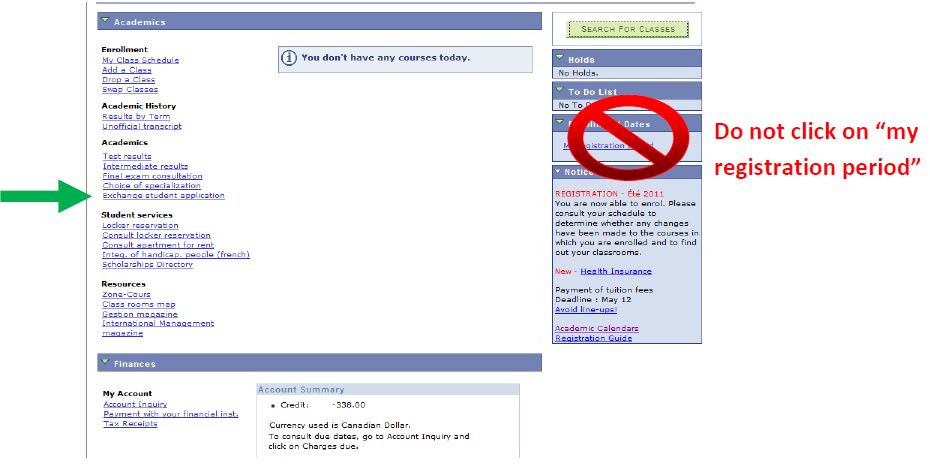 Once you click on Submit, HEC Montreal will automatically receive your application form.
You will be able to review and modify the information you entered afterwards.
If your application form is incomplete, you will receive a notice via email.
Personal Information section
Complete the Emergency Contact Details form
IMPORTANT: It is mandatory to provide an emergency contact (name, phone number)
Admissions section

It's very important to fill the Exchange student application and the Emergency contact details form before the deadlines, otherwise you will not be able to register for your courses!